WE READ
WE READ
Our WE READ program is designed to create a shared reading experience within our community. A single chapter book is chosen, every family in the school receives a copy, and every family reads that book at home over several weeks. Activities at school coordinate, promote, and enrich the shared reading experience.
WE will be reading The Mouse and the Motorcycle!
parents and guardians will read aloud to the students a chapter per night and the classrooms will support with games and comprehension activities.

Reading Schedule
1/19 The New Guests
The Motorcycle
1/20 Trapped!
1/21 Keith
1/22 Adventure in the Night
1/25 A Peanut-Butter Sandwich
1/26 The Vacuum Cleaner
1/27 A Family Reunion
1/28 Ralph Takes Command
1/29 An Anxious Night
2/1 The Search
2/2 An Errand of Mercy
2/3 A Subject for a Composition
Congratulations Wheatland Elementary School!!
Congratulations Wheatland Elementary School!!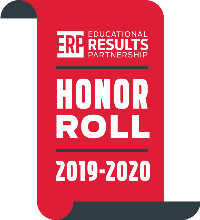 We are super proud to announce that Wheatland Elementary School is being honored as an STAR School on the 2019-2020 Honor Roll by the Educational Results Partnership, a non-profit organization that maintains the nation's largest database on student achievement
The Honor Roll program, sponsored by the Campaign for Business and Education Excellence (CBEE), is part of a national effort to identify higher-performing schools and districts that are improving student outcomes.
We did not apply for this award. Our results led them to us!
We are thankful for the hard work of our teachers, staff, parents, and community here at Wheatland Elementary. This recognition is a testament to our focus and commitment to student success.
We are proud to have achieved this honor and humbly share it with our community. Thank you all so very much!
Upcoming Events
Upcoming Events
Holidays in United States
Wheatland Elementary School
Mission and Vision
The Wheatland School District's vision is to become an outstanding educational community that is committed to maximizing the development of the "whole child" through age appropriate experiences, which instill a love of learning and future academic success.
Learn More