Registration IS Open
Registration IS Open

Transitional Kindergarten, Kindergarten and New Student Registration
Transitional Kindergarten: If your child turns 5 between Sept 2, 2021 and Dec 2, 2021 you may enroll your child in Transitional Kindergarten. Call (530) 633-3140 for more info.
Please complete this survey- it's for student and parent safety
Please complete this survey- it's for student and parent safety
California Department of Transportation Seeking Parent Input for Safe Bicycle/Pedestrian Routes
The California Department of Transportation is seeking input from parents of students attending schools near state highways for future projects via a survey. The District 3 CAT Plan Public Survey provides an opportunity for the public to inform Caltrans of any missing or deficient bicycle or pedestrian facilities (bike lanes, sidewalks, etc.) along or near the State Highway System. The online survey map allows respondents to place a pin at a location along or near the State Highway System and provide a description of the deficiency. All data collected from the survey will be compiled in a final report detailing all bike-pedestrian needs in District 3 and will be made publicly available. Caltrans will use the collected data to guide District active transportation funding and align State efforts to address these bike-pedestrian deficiencies with local plans and priorities.
Congratulations Wheatland Elementary School!!
Congratulations Wheatland Elementary School!!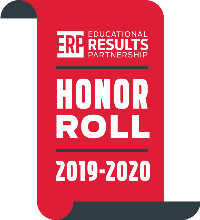 We are super proud to announce that Wheatland Elementary School is being honored as an STAR School on the 2019-2020 Honor Roll by the Educational Results Partnership, a non-profit organization that maintains the nation's largest database on student achievement
The Honor Roll program, sponsored by the Campaign for Business and Education Excellence (CBEE), is part of a national effort to identify higher-performing schools and districts that are improving student outcomes.
We did not apply for this award. Our results led them to us!
We are thankful for the hard work of our teachers, staff, parents, and community here at Wheatland Elementary. This recognition is a testament to our focus and commitment to student success.
We are proud to have achieved this honor and humbly share it with our community. Thank you all so very much!
Upcoming Events
Upcoming Events
Holidays in United States
Wheatland Elementary School
Mission and Vision
The Wheatland School District's vision is to become an outstanding educational community that is committed to maximizing the development of the "whole child" through age appropriate experiences, which instill a love of learning and future academic success.
Learn More