Back to School Night at Wheatland elementary
Back to School Night at Wheatland elementary
Click on the Presentation link below the Teacher's name to be taken to their class presentation
Mrs. Meniketti

Counselor

Mrs. Belew

SDC Class

Presentation

Mrs. Gardner

SDC Class

Mrs. Barker

Kindergarten

Mrs. Whitsett

Kindergarten

Mrs Bovee

Kindergarten

Mrs. Belding

First Gr

Ms. Staas

First Gr

Mrs. Pentecost/Mrs. Swaim

Second Gr

Mrs. McCourtie

Second Gr

Mrs. Triguiero

Second Gr

Mrs. Paul

2nd/3rd Gr

Mrs. Pitts

Third Gr

Mr. Pena

Third Gr

Mrs. Lake

Third Gr
WELCOME TO A new school year
WELCOME TO A new school year
It's time!!!
We are excited for the new school year.
Some reminders:
Please be EXTRA CAREFUL in the parking lots before school and at pick up. We have a lot of students and parents convergin at the same time windows at the beginning and end of the school day. Please be slow and pay close attention when in the parking lots.
Please Do Not park in the parking spaces at the Dentist Office, nor block the driveways of the apartment residences. We like to be good neighbors with those around the school. Thank you!
Sincerely,
Peter Towne Wheatland Elementary School Principal
TK and Kindergarten registration Open NOW.
TK and Kindergarten registration Open NOW.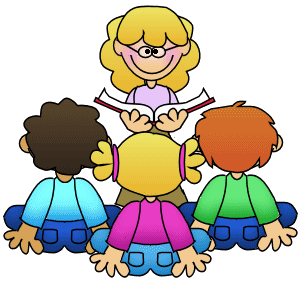 If you have any questions about enrollment please call the Wheatland Elementary School office at 633-3140
Transitional Kindergarten
Children who turn five on or between September 2, 2023 and April 2, 2024 may enroll in the TK program (DOB 9/2/2018- 4/2/2019)
Children who turn five years of age on or before September 1, 2023 may enroll in the K program (DOB on or before 9/1/2018)
School Supply List
School Supply List
The Wheatland School District provides all learning materials for all students free of charge.
As an option, some parents may choose to purchase classroom supplies to donate to their child's class.
SAMI Circuit
SAMI Circuit
Wheatland El is proud to have Sami's Circuit as a part of our Student Health and Wellness program.
Sami's Circuit provides physical activity and Social Emotional Learning to students and families alike.
Upcoming Events
Upcoming Events
Holidays in United States
Wheatland Elementary School
Mission and Vision
The Wheatland School District's vision is to become an outstanding educational community that is committed to maximizing the development of the "whole child" through age appropriate experiences, which instill a love of learning and future academic success.
Learn More