Schedule
Schedule
Daily Schedule for all TK-5th grade students for all school days through June 10:
7:50 a.m. Classroom doors open. Students are not to arrive on campus prior to 7:50 a.m.
8:00 a.m. School day begins with breakfast in the classroom
Mid-morning snack and mask break
1:20 p.m. Dismissal with grab and go lunch
Registration IS Open
Registration IS Open
Transitional Kindergarten, Kindergarten and New Student Registration
You can find the registration link on-line at
www.wheatlandsd.com
. To complete the online registration process, print and sign the documents, and bring them, along with birth certificate,
Congratulations Wheatland Elementary School!!
Congratulations Wheatland Elementary School!!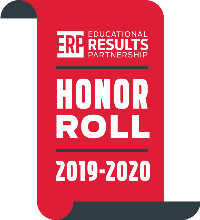 We are super proud to announce that Wheatland Elementary School is being honored as an STAR School on the 2019-2020 Honor Roll by the Educational Results Partnership, a non-profit organization that maintains the nation's largest database on student achievement
The Honor Roll program, sponsored by the Campaign for Business and Education Excellence (CBEE), is part of a national effort to identify higher-performing schools and districts that are improving student outcomes.
We did not apply for this award. Our results led them to us!
We are thankful for the hard work of our teachers, staff, parents, and community here at Wheatland Elementary. This recognition is a testament to our focus and commitment to student success.
We are proud to have achieved this honor and humbly share it with our community. Thank you all so very much!
Upcoming Events
Upcoming Events
Holidays in United States
Wheatland Elementary School
Mission and Vision
The Wheatland School District's vision is to become an outstanding educational community that is committed to maximizing the development of the "whole child" through age appropriate experiences, which instill a love of learning and future academic success.
Learn More